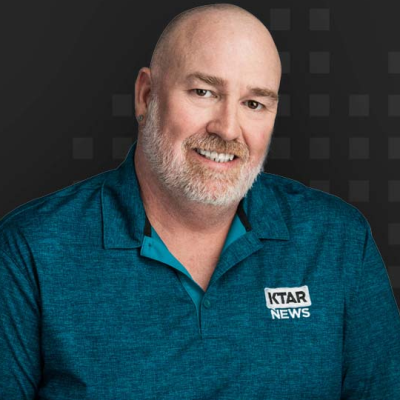 Chad Benson
Chad Benson doesn't look or sound like a typical talk radio host. And that's a GREAT thing. Conversational, informative, irreverent and very funny are how he is often described. Chad's take on the issues offers a refreshing sound that gives talk listeners the hard news and opinion that they need in a thoughtful, entertaining way that they crave.
Altogether, he has spent more than 22 years in the entertainment industry. He began in music radio in the 1990s at the legendary KRTH in Los Angeles as the Executive Producer of the Robert W. Morgan Show. He then honed his talk skills at Talk Radio UK as one of the first commercial talk hosts to take on the mighty BBC, boasting over a quarter million listeners per week. With success and experience abroad, Chad returned to the U.S. and hosted programs in Palm Springs at K-NEWS-FM and in San Antonio at KTSA-AM.
Currently, Chad is heard daily in afternoon drive on 'The Gaydos and Chad Show' on KTAR News 92.3FM in Phoenix. He is also heard nationwide with 'The Chad Benson Show' courtesy of Radio America.
All Sessions By Chad Benson
Day 1
July 28, 2017
11.30-13.30
Conference Room 1
Day 2
July 28, 2017
15.00-16.30
Conference Room 2
Day 3
July 28, 2017
18.00-19.00
Conference Room 3