September 13, 2023
BNM Summit Day 1
9:00-9:10 - Opening Comments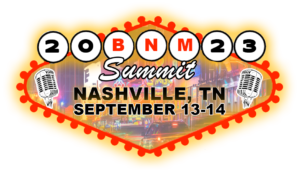 Barrett Media Jason Barrett welcomes attendees to the 2023 BNM Summit, and shares the opening commentary for this year's two-day event.
9:10-9:45 - The Programmer's Playbook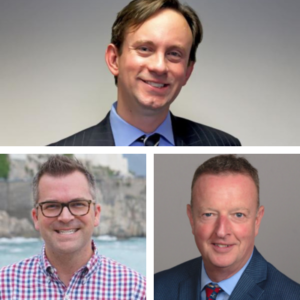 WBBM Chicago Brand Manager Craig Schwalb, 1080 KRLD Dallas Brand Manager Drew Anderssen, and Audacy Buffalo Market Manager Tim Wenger sit down with Barrett Media President Jason Barrett to discuss five key programming issues. Among the topics planned for discussion include content selection, artificial intelligence's role in news broadcasting, managing misinformation, and specific things each brand leader has done which produced hits, misses, and what they learned from both.
9:45-10:20 - News and Talk Radio In An Audio World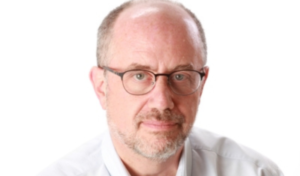 Edison Research President and co-founder Larry Rosin educates the room on the changing habits with today's news/talk radio listener. Sharing insights learned from Edison's best-in-class Share of Ear and Infinite Dial studies, Larry promises to arm programmers, and decision makers with actionable information to best attract consistent listenership.
10:20-10:55 - Talking With Talent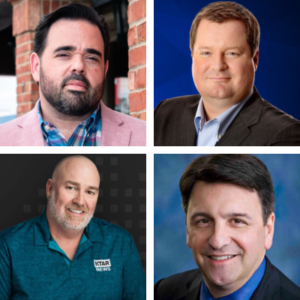 Longtime program director and current Barrett News Media columnist Andy Bloom picks the brains of some of news/talk radio's best talents. Nationally syndicated hosts Erick Erickson and Chad Benson are joined by WIBC's Tony Katz for an in-depth discussion on understanding target audiences, the pros and cons of political talk, how top performers prefer to be managed, and more.
10:55-11:05 - Networking Break #1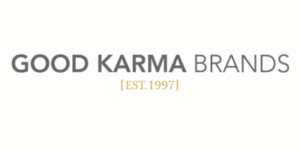 A ten-minute timeout to network with industry professionals courtesy of our friends at Good Karma Brands.
11:05-11:40 - Keynote Conversation w/ Dave Ramsey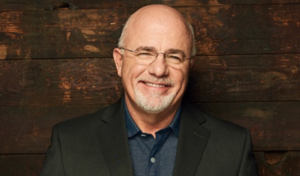 Dave Ramsey is the founder and CEO of Ramsey Solutions, an eight-time national bestselling author, a personal finance expert and host of The Ramsey Show, listened to by more than 20 million listeners per week. He'll join Barrett Media President Jason Barrett for a discussion about the growth of financial talk, radio's future, the challenges of running a media business in 2023, the importance of building and executing a dominant digital strategy, keys to creating a Succession plan in business, and more.
11:40-12:15 - 10 Takeaways For Radio and Digital Imaging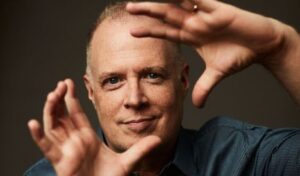 Few understand better what goes into quality writing and production, and making a brand sound its very best than Jim Cutler. In this session, Jim will offer 10 takeaways for brand leaders to get maximum value out of their brand's imaging, and share some of the mistakes made everyday that can be easily avoided.
12:15-1:15 - Lunch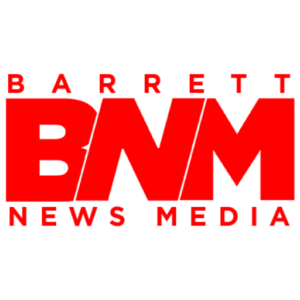 Lunch time courtesy of Barrett News Media.
1:15-1:50 - Content Planning For An Election Year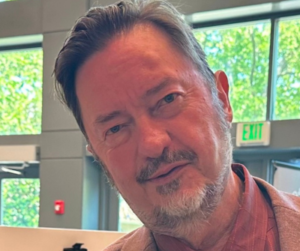 Salem Media Group's SVP of Programming Phil Boyce shares research and insights on what listeners value most/least during an election year, and what brands should be focused on as the 2024 election year arrives.
1:50-2:25 - DH7 Brand Building For News/Talk Radio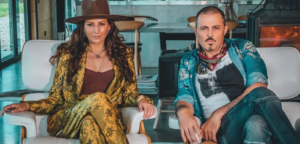 What sets apart a good and great brand? How can news/talk radio stations make themselves appealing to new listeners? Dead Horse Branding's Rick and Melissa Caballo take the stage to share the secrets of their DH7 formula and explain how it can help elevate the format moving forward.
2:25-3:00 - Tomi Lahren Is Everywhere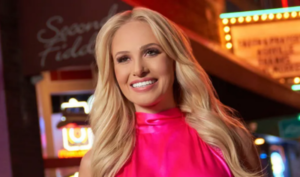 Outkick personality Tomi Lahren has built a massive brand and following across television, and social media platforms. She sits down with Barrett Media President Jason Barrett to discuss how to create digital impact, navigating issues with tech companies, her approach to content creation, and evaluating growth and viability.
3:00-3:10 - Networking Break #2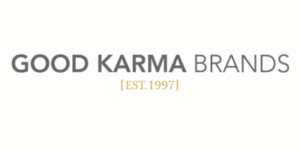 A ten-minute timeout to network with industry professionals courtesy of our friends at Good Karma Brands.
3:10-3:45 - Fixing a Broken Media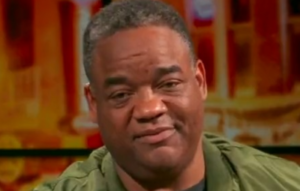 Blaze Media host Jason Whitlock has pivoted from sports journalism to news/talk, and switched from working for a corporate entity to an independent operator. Never short on opinions regarding the media industry, its lack of diversity, the challenges content creators deal with due to big tech or the way hosts lean on political talk to attract audiences, the Fearless host sits down with Barrett Media President Jason Barrett for a candid conversation about the state of the broadcasting business.
3:45-4:20 - New Solutions For Old Problems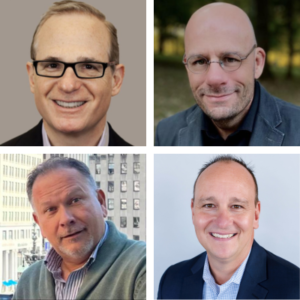 NewsNation's Director of Integrated Operations and former 1010 WINS anchor Lee Harris leads a conversation with KMOX Brand Manager Steve Moore, WIBC Program Director David Wood, and Super Talk 99.7 WTN Program Director and Morning Host Dan Mandis on the news/talk format's challenges luring new audience, new voices, and utilizing new technology.
4:20-4:55 - Outkick The Industry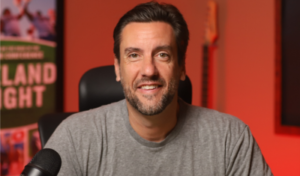 Outkick co-founder Clay Travis has built one of the industry's top digital brands, while simultaneously becoming one of the format's leading national voices. Barrett Media President Jason Barrett sits down with Clay to examine the growth of Outkick, the changes and strategies the brand implemented to become the force it is now, the current state of news/talk media, the pressure associated with taking over Rush Limbaugh's old timeslot, and much more.
4:55-5:00 - Closing Comments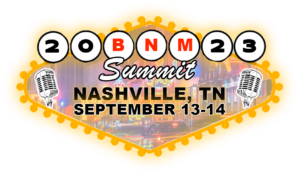 Barrett Media President Jason Barrett wraps up Day 1, and previews the BNM Summit Social.
5:30-6:30 - BNM Summit Social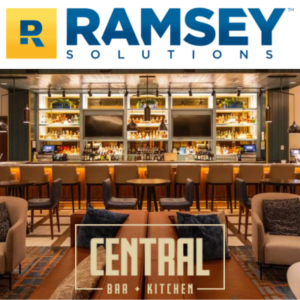 Ramsey Solutions presents the BNM Summit Social, a 60-minute post-show networking event with free drinks supplied.
The Social runs from 5:30-6:30 at Central Bar and Kitchen at the Nashville Marriott at Vanderbilt University, located at 2555 West End Ave, Nashville, TN 37203.
September 14, 2023
BNM Summit Day 2
9:00-9:10 - Opening Comments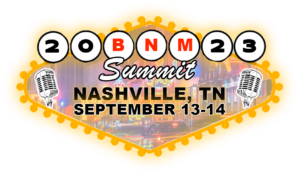 Barrett Media President Jason Barrett welcomes back attendees, and shares what lies ahead for Day 2, plus he'll have an announcement about the 2024 BSM Summit, and more.
9:10-9:50 - The Art of Interviewing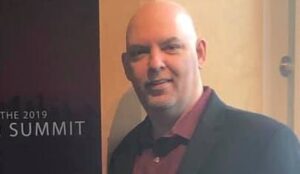 Barrett Media President Jason Barrett kicks things off with a modernized version of John Sawatsky's '7 Deadly Sins of Interviewing', which was regularly taught at ESPN.
9:50-10:20 - The Marketpklace of Ideas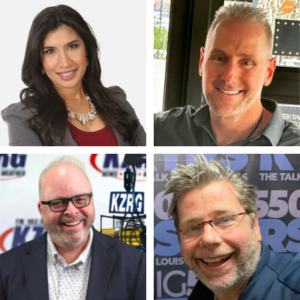 Martha Maurer of KTAR in Phoenix, Dave Tepper of KOA in Denver, Peter Thiele of KZRG in Joplin, and McGraw Milhaven of KTRS in St. Louis each share three successful promotions/events their brands have created and details of how they worked and the ratings, revenue or relevance boost they provided.
10:20-10:55 - The Digital Dilemma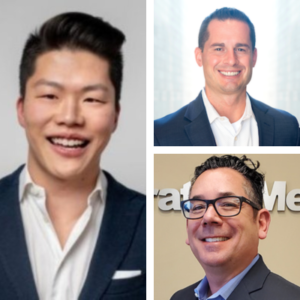 Having a strong digital strategy is desired by brand leaders and corporate bosses but for those in the studio and operating behind the scenes, it can often feel like too much is being asked and not enough return is being provided. So how do we get greater buy in? Which areas are most important to focus on? What are realistic goals for local brands and employees, and how can brand leaders get maximum performance out of podcasting, streaming, video, social media, and websites?
Barrett Media President Jason Barrett examines those issues and more with Hubbard Radio VP of Digital Strategy Jeremy Sinon, Audacy SVP of Digital Audio Content Tim Clarke, and Federated Media Chief Strategy Officer James Derby.
10:55-11:05 - Networking Break #1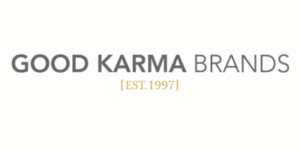 A ten-minute timeout to network with industry professionals courtesy of our friends at Good Karma Brands.
11:05-11:40 - News/Talk Sales Opportunities and Advertiser Challenges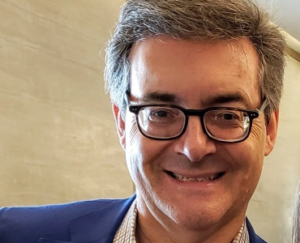 Having big ratings is great but how much does that matter if it doesn't translate to business? Given the size of the news/talk radio, and the amount of listenership it generates across the country, why doesn't the format produce more revenue? Cumulus Media and Westwood One's Chief Insights Officer Pierre Bouvard has answers to those questions, and attendees will want to be in the room to learn what the challenges are.
11:40-12:15 - News/Talk Radio Reimagined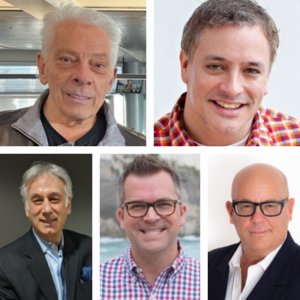 If the format of news/talk radio were being given a makeover in 2023, what would we do differently? What would we keep in place? McVay Media founder and industry consultant Mike McVay leads this conversation with WCCO Brand Manager Brad Lane, KRLD Brand Manager Drew Anderssen, Cumulus Nashville Operations Manager Charlie Cook, and President and CEO of Krantz Media Group Gary Krantz examining ways to help the format evolve and position itself for future growth.
12:15-12:50 - The Shark Tank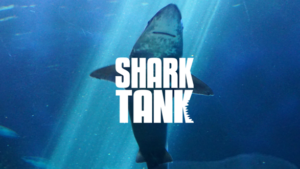 Similar to the hit TV show, except this time we put to the test a leader's ability to sell the power and success of their brand, and the influence and impact they have on their local community with business hanging in the balance.
Barrett News Media columnists Andy Bloom and Peter Thiele serve as special advisers to Direct Results Founder/CEO Jill Albert as Tim Wenger of WBEN, Gordy Rush of Talk Radio 107.3, Dan Endom of Talk Radio 98.3 WLAC, David Wood of WIBC, and McGraw Milhaven of KTRS highlight their brands with a 4K advertising buy from Omaha Steaks on the line.
12:50-1:25 - Keynote Conversation w/ Ginny Morris & Julie Talbott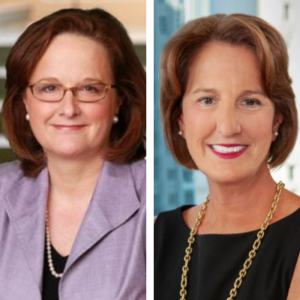 In the news/talk radio space, WTOP consistently generates the industry's best revenue. In the national space, Premiere Networks features shows on more stations than anyone else. Both are carefully managed and protected by Hubbard Radio Chair and CEO Ginny Morris and Premiere Networks President Julie Talbott
In this final session, Barrett Media President Jason Barrett visits with Ginny and Julie to discuss the state of the format, how radio groups should be preparing moving forward with car companies looking to erase AM Radio, where AI fits into the format's future, how radio can help itself attract greater audience and revenue during an election year, and what changes the industry must make to improve its identity in order to achieve greater long-term results.
1:25-1:30 - Closing Comments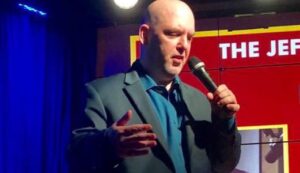 Barrett Media President Jason Barrett wraps up the conference with his closing comments before sending everyone to lunch and/or to their next destination.
1:30-3:00 - BNM Summit Wrap Up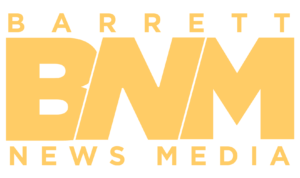 Free lunch is provided by Barrett News Media along with an opportunity for attendees to network, and review things learned during the two-day conference. Plus a special live acoustic performance by upcoming country artist Braden Hull.